Bonnie Hunter is my guest today on my radio show

"Pat Sloan's Creative Talk Radio!" 
This is going to be SO exciting, Bonnie has been advocating scrap quilts and teaching on the internet for years, and now teaches around the country.

And TODAY we get to meet her!
We are going to chat all about her methods, her thoughts,  and learn more about the CRAZY amount of quilts she produces!
I'm going to find out how she thinks about her quilting and learn things like 'how to mix and match all those pieces we are saving'! 
If you can listen during the live show at 4pm EST, we will have a call in segment after about 30 minutes, after the 2nd break. So we hope you'll give us a ring and ask Bonnie a question! 
I have to share this photo of ONE of Bonnie's Dear Jane Quilts... this is SO amazing!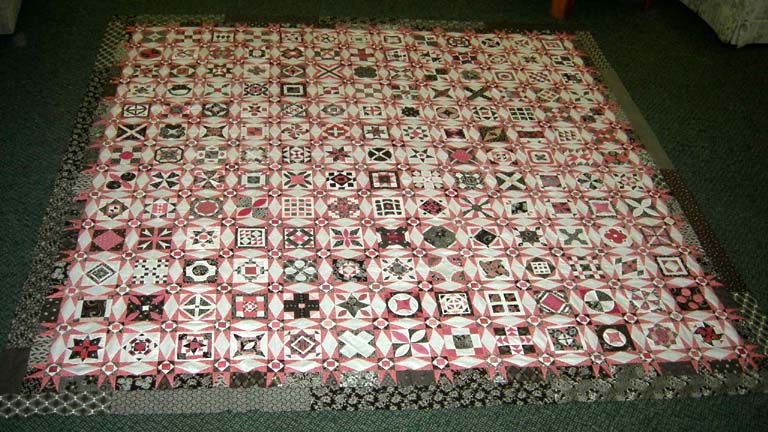 Her Dear Jane at Sea... Click HERE to read the story about the making of this quilt (her 2nd DJ!!)
And we have not one but TWO Fabulous PRIZES!!!! 
Bonnie's Publisher the Kansas City Star, is giving away a set of her First and Second books.
Bonnie is writing a series of articles for QuiltMaker magazine, and they are giving away a set of magazines with Christmas Lights mystery quilt in it!!
Listen to the show, Leave a comment HERE at my blog telling Bonnie and I which part of the interview you enjoyed most!!!!  The comment section will be open until Noon on Friday Jan 29.  Then we'll pick 2 random numbers and those lucky people will win!!!
(Click HERE  if you need to learn how to leave a comment). 
Here is where to learn more about Bonnie-
Website - http://Quiltville.com
Blog - http://Quiltville.blogspot.com
***************************************************************************************
CLICK HERE to my Creative Talk Radio Show Page

**************************************************************************************